All About Japanese Food Culture - Japanese Sake
1. Expert sake store with standing bar
[ Asano Nihonshu-ten ]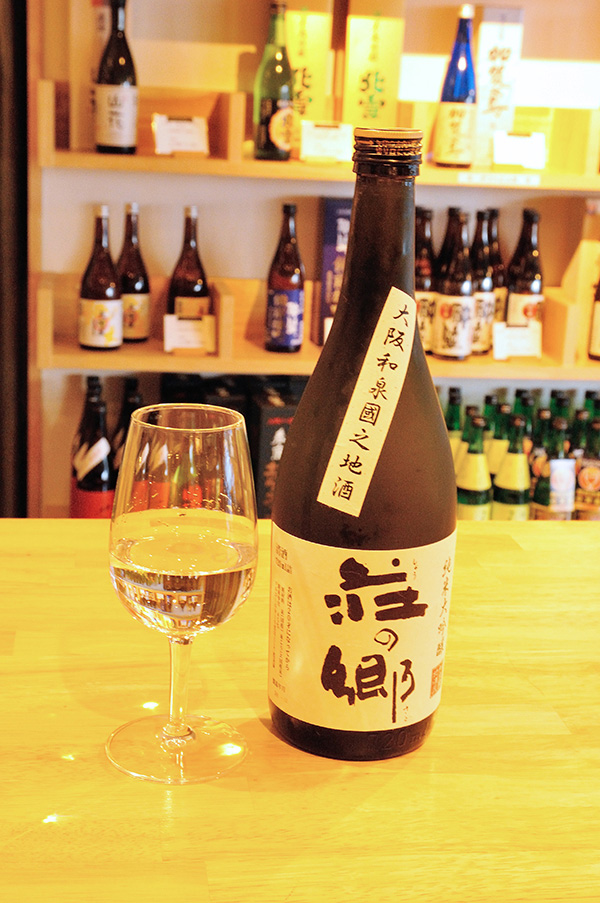 When discussing Japanese culture and the lives of Japanese people, sake plays an essential part. The methods used to brew sake were first established about 1,000 years ago. With a history of use as an offering at traditional seasonal events and Shinto rituals, sake is an alcoholic beverage often enjoyed together with many people.
Sake, familiar to and long loved by the Japanese, is a hit with foreign tourists visiting Japan. It has also earned a rising profile overseas in recent years.
Asano Nihonshu-ten has long experience selling sake in Osaka and Kyoto. Owner Yohei Asano was born in Niigata Prefecture, Japan's top area for the manufacture and consumption of sake. Sake was a part of his daily life from a young age, and after becoming enamored of its taste as an adult, he established the store.
From the most famous manufacturers to those known by only a select few, Mr. Asano goes to different breweries and selects only sake he personally likes. There are usually over 100 kinds of sake available in the store, with a broad diversity ranging from fruity to dry. The secret to the store's popularity is that you can actually taste what you want before buying.
Choose what you prefer and enjoy it at the standing bar, starting at 300 yen a glass. They also sell snacks that pair well with the sake collected from all over Japan. Happy hour, or "Hiru-nomi" (lunch drinking) time, is until 4:00 pm. For 700 yen, you can have your choice of 3 kinds of sake with a snack. Think of the store as an approachable sake bar where you can drop in without hesitation. The staff will happily make suggestions about sake, so feel free to ask for assistance at any time.
Asano Nihonshu-ten Umeda
2-7 Taiyujicho, Kita-ku, Osaka-shi
Tel: 06-6585-0963
Open: 11:00 am - 11:00 pm
Holidays: open year-round except for December 31st to January 3rd
About a 10-minute walk from JR Osaka Station
https://www.facebook.com/asanonihonshuten
The standing bar can serve 20 and has over 120 kinds of sake and even beer for those who prefer to start off that way. The popular smoked fatty mackerel is a highly recommended snack. The store has many female customers on holidays and weekends and has become well-known as a sake bar.
Asano Nihonshu-ten Kyoto
Aeon Mall Kyoto, Sakura-kan 1F, Minami-ku Nishi-kujoToriiguchi-machi 1, Kyoto
Tel: 075-748-6641
Open: 10:00 am - 9:00 pm
Closed: open year-round (some temporary closures)
About a 5-minute walk from Hachijo Exit of JR Kyoto Station
This second store opened in July 2016. Many foreign tourists visiting Kyoto stop by and it's a convenient place to buy souvenirs. Why not discover your favorite sake while relaxing and tasting different varieties at the standing bar (12 spaces)?